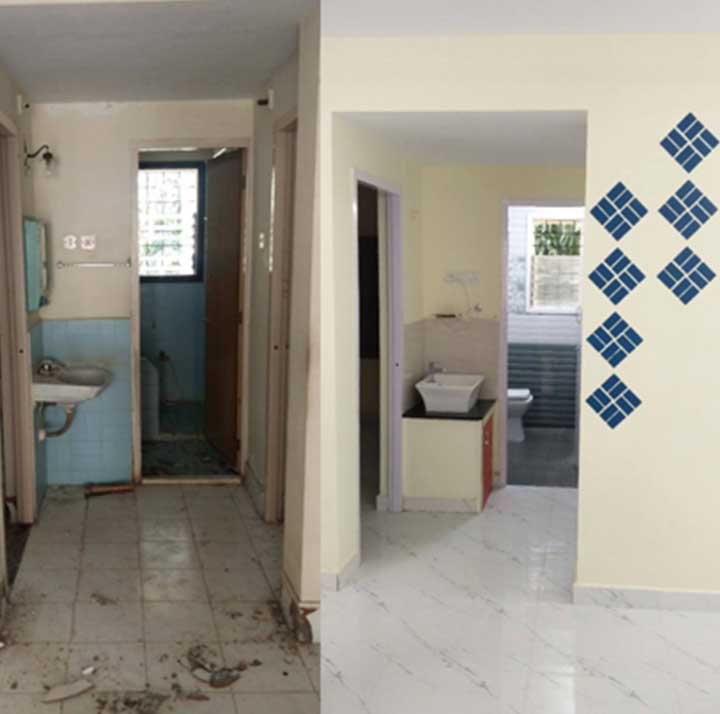 Renovate your home the way you imagined with Sathvik Builders!
Sathvik builders are one of the best house construction companies in Chennai due to the depth of research and expertise we bring into every renovation project you bring us. Unlike the rest of the civil engineering companies in Chennai, we do not get into the process right away.
There is a need to assess and understand the structural layout of the house before we start moving around a beam or removing a wall. It helps us to render reliable renovation services that have a very strong foundation at the basic level.
We do not overlook even the slightest of the elements during the process. Our builders in Velachery ensure the new structure can provide adequate safety and convenience for you.
Our renovation services include