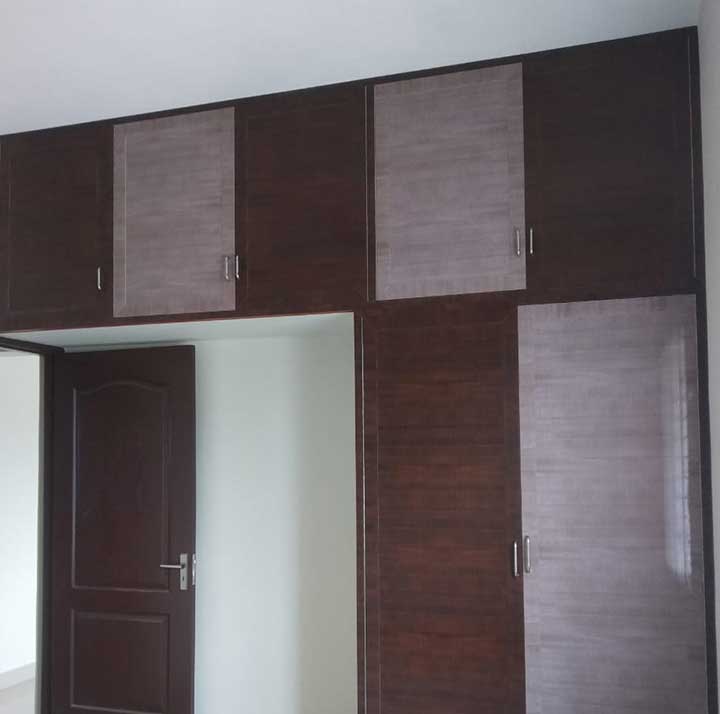 Even a small space can serve a purpose. All you need is a great interior design team!
Our excellent team of interior designers and building contractors in Chennai have a lot of experience when it comes to interior designing. We want you to utilize every little space in your home. Sathvik builders specialize in creating designs that fit the context of an Indian household.
We differentiate ourselves from the rest of the market players in the way we operate. The design components such as the shelves, cupboards, doors, and cabinets are built on-site utilizing branded water-resistant plywoods.
Therefore, our civil contractors in Chennai render quality interior design services that conform to international standards. And not only that! We make your living space in the style and theme that you love the most.
Our Interior design services include