Comprehensive Construction Solutions
Two engineering graduates, fueled by the passion to create highly-functional and as well as mesmerizing buildings, began SATHVIK. From its inception till the present date, the company has been one of the best building contractors in Chennai providing A to Z solutions.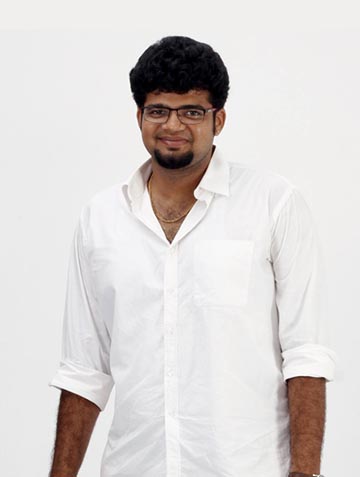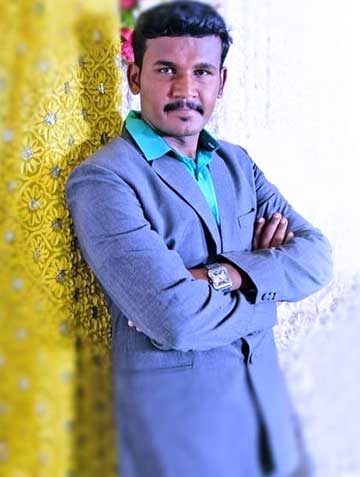 Most Reliable Building Contractors In Chennai
Welcome to Sathvik! Here we have trained professionals and experienced building contractors in Chennai who can construct buildings, design interiors and renovate your buildings. It's time to hire constructors from reputable construction companies like Sathvik who are quite experienced in this field. Sathvik have trained skilled contractors who can build your dream projects and make them even more exquisite through their professional skills. We have qualified contractors who inherit special skills and years of experience which can provide you valuable insights for your project by offering the best tools and techniques to ensure that the work is of high quality. We have trusted engineers who will put the customers needs first which helps us to perform the job to the highest standards.
It is a regular practice for some building contractors to use inefficient construction techniques that would only weaken the structure over time. Also, they do cost-cutting measures at places they are not supposed to. It leads to an overall dip in the building quality.
All this paved the way for the inception of Sathvik. We are a great team of building contractors in Chennai to render quality construction services.
We aimed to do better than other civil contractors and tried not to mislead the customers. Our team never compromises the quality for the cost, nor does it minimize the value delivered to our customers.
There is a reason why Sathvik Engineers are one of the best civil contractors in Chennai. Like any other business, we try to put our customers first. We thoroughly understand the project needs and prepare accordingly. It enables us to deliver exemplary service at the desired cost. Hence, we strike a balance between our work ethics and customer's satisfaction.
What makes Sathvik Engineers your best choice?
Construction work takes a lot of foresight and precision to achieve perfection and become one of the top civil engineering companies in Chennai. Even the slightest error can make a big difference. Sathvik Engineers are equipped with the proper knowledge and passion to complete your project within the set timeframe and budget. This is what we do at Sathvik, the best building contractors in Chennai, where we get complete foresight of the project by closely working with the client which consequently leads to perfection and quality workmanship. Our construction company has a well-established project management process which helps us to deliver projects on time and within budget. Our experience in managing complex construction right from planning and design to procurement and construction is so efficient that we strive to give our best in successfully completing the given project. We give you some reasons to choose our team for your next project.
1 - Reliable Team
We not only promise trustworthy service but also deliver it. Our civil construction company in Chennai gives its full support throughout the process. The engineers at Sathvik work out the entire plan and accommodate the customers' special requirements. We ensure that every step we take is transparent. Our customers will get every detail of the project until we complete it.
2 - Meeting Your Requirements
In the construction industry, meeting clients' requirements plays a critical role. Hence, we at Sathvik, the best building constructors in Chennai, consider your needs and specifications to emphasize the same in our process. We conduct a complete research on your requirements to determine whether they can meet the construction standards and regulations. If your suggestion fails to meet our standards, we will develop more options to satisfy your needs. Thus, at Sathvik, we keep our customer's suggestions before starting the work for a seamless workflow.
3 - Creation
We at Sathvik have professional team players who are pretty innovative and keep track of the ongoing trends in the construction industry to develop and construct projects that satisfy customer needs and building standards. We encourage our architects by giving them the required freedom to work on projects, which helps them to create new processes efficiently and effectively. Hence, this approach allows us to communicate our ideologies with our clients, assuring them that their project is safe and keeping them ahead of the competition.
4 - Customer Relationship
The foremost aspect of a customer relationship is trust and transparency. We at Sathvik Builders In Velachery make a commitment to our customers that lasts for years by valuing our relationship with our customers through our quality service and ensuring the projects are delivered at the specified time.
5 - High-quality materials
We are the best Builders In Velachery because of our work quality and use of construction materials that conform to the latest quality standards. So, it ensures that the structures are durable and cost-effective.
6 - Prompt Delivery
Perfection comes with timelines. Sathvik building constructors in Chennai adhere to a strict schedule to deliver the project in due time for greater customer satisfaction.
All
Ongoing
Residential
Completed
Interior
Commercial
Our team specializes in construction, interior design, and renovation works. We usually engage in a wide variety of services. It helps us to face unique challenges and formulate newer solutions. Therefore, we grow in expertise with every project. The 6+ years of experience has made us one of the best civil engineering companies in Chennai.
Construction
Be it a residential or commercial project, we give our best. This commitment has earned us the reputation of being the best individual home construction builders in Chennai. Our engineers tackled many factors to complete each project. The best part about such obstacles is that they pushed us to think of innovative yet simple solutions. Also, each project presented new opportunities for growth.
Interior Design
We reimagine your interiors with our creative experience. We the Builders In Velachery focus on giving you both form and function. It is because we believe style isn't of much use without convenience. Our designs will perfectly suit the Indian context.
Renovation
Renovation work needs a lot of preparation as we need to add something more while preserving the existing structure. Therefore, our building contractors in Chennai take a comprehensive approach to reshaping your current living space.
Mohan Chandran
Elephant Square, Velachery
"Extremely Supportive and Flexible.. They get the job done, whatever may be the hurdles.. Good Chaps, soon to be known names in the industry.. "
Sachin Prabakaran
Dhakshin Andhra, Restaurant
"Actually Friends, But very PROFESSIONAL when it comes to work. Perfect costing – To the Point – Promise Delivered"
Chandrasekar
Residential Project, Perungudi
"I am very happy to give my project to sathvik engineers. They are youngsters and very energetic. Very good engineers with good workmanship. They have all the contacts of right people and will help you from A-Z in construction field. Sathvik Engineers – You can Trust, I Trust."
Surendhara Udhayasuryan
DA-SH, OMR
"Very creative team, They came up with quick and permanent solutions for and issues we had. They worked night and day to get done with in deadline. Yes, Civil work, Interior, Remodeling – They have experience in everything. "
Shyed
Hiranya Apartment, Adyar
"Professional Engineers – Give them the Job, Stand back and watch – They schedule and finish the job in Perfection before the Scheduled Time. I gave them my 28year old Apartment – They changed everything – Flooring , Wiring, Switches, Closets and Bathroom, Kitchen Interiors, Wardrobes, Painting.. Everything and gave back a Brand New Apartment. Am Happy with Sathvik Engineers. "
Palaniappan Somasundharam
Adroit, OMR
"Design and Execution within Budget and ON-TIME. I Personally Recommend Sathvik Engineers."
Ravi Varman
Manager, HLC International
"I admire their way of work, Very soon they became a part of our team and worked alongside without any hesitation and gave solutions in every aspect. You can contact them any time of the day for clarifications and will work day and night to finish work. They are very supportive during the construction process; even after the completion of project they support you the same way. We have built a good relationship and will always go to Sathvik engineers for all my future construction needs. You are the ones who are going to build my dream house."